Let's explore Ha Long Bay with Cozy Bay Cruise 2-day trip
𝐋𝐞𝐭'𝐬 𝐞𝐱𝐩𝐥𝐨𝐫𝐞 𝐇𝐚 𝐋𝐨𝐧𝐠 𝐁𝐚𝐲 𝐰𝐢𝐭𝐡 𝐂𝐨𝐳𝐲 𝐁𝐚𝐲 𝐂𝐫𝐮𝐢𝐬𝐞 𝟐-𝐝𝐚𝐲 𝐭𝐫𝐢𝐩!
Planning a trip to Halong but still hasn't decided where to go yet? You should surely know that there are a bunch of great things to do in Halong apart from cruising.
——–
𝐃𝐞𝐩𝐚𝐫𝐭𝐮𝐫𝐞: We can pick you up at every hotel in Hanoi Old Quarter or Tuan Chau Harbor (Ha Long Bay) if you be there.
𝐋𝐞𝐧𝐠𝐭𝐡 𝐨𝐟 𝐭𝐨𝐮𝐫: 2 days
𝐕𝐢𝐬𝐢𝐭: Titop Island, Sung Sot Cave, Halong Bay
𝐀𝐜𝐭𝐢𝐯𝐢𝐭𝐢𝐞𝐬:
+ Explore Sung Sot cave by trekking hundreds of stone steps
+ Stroll on the beach and climb to the top of Titop for a panoramic view of the paradise-like bay.
+ Enjoy welcome Sunset Party with drinks, snacks, fruits and burning music. 🔥 🔥 🔥
+ Join the Cooking Class – LearnHow to make fresh noodle roll and enjoy your dishes.
+ Do kayaking and explore in Halong Bay Luon Cave
We firmly believe that this will be a wonderful and unforgettable experience!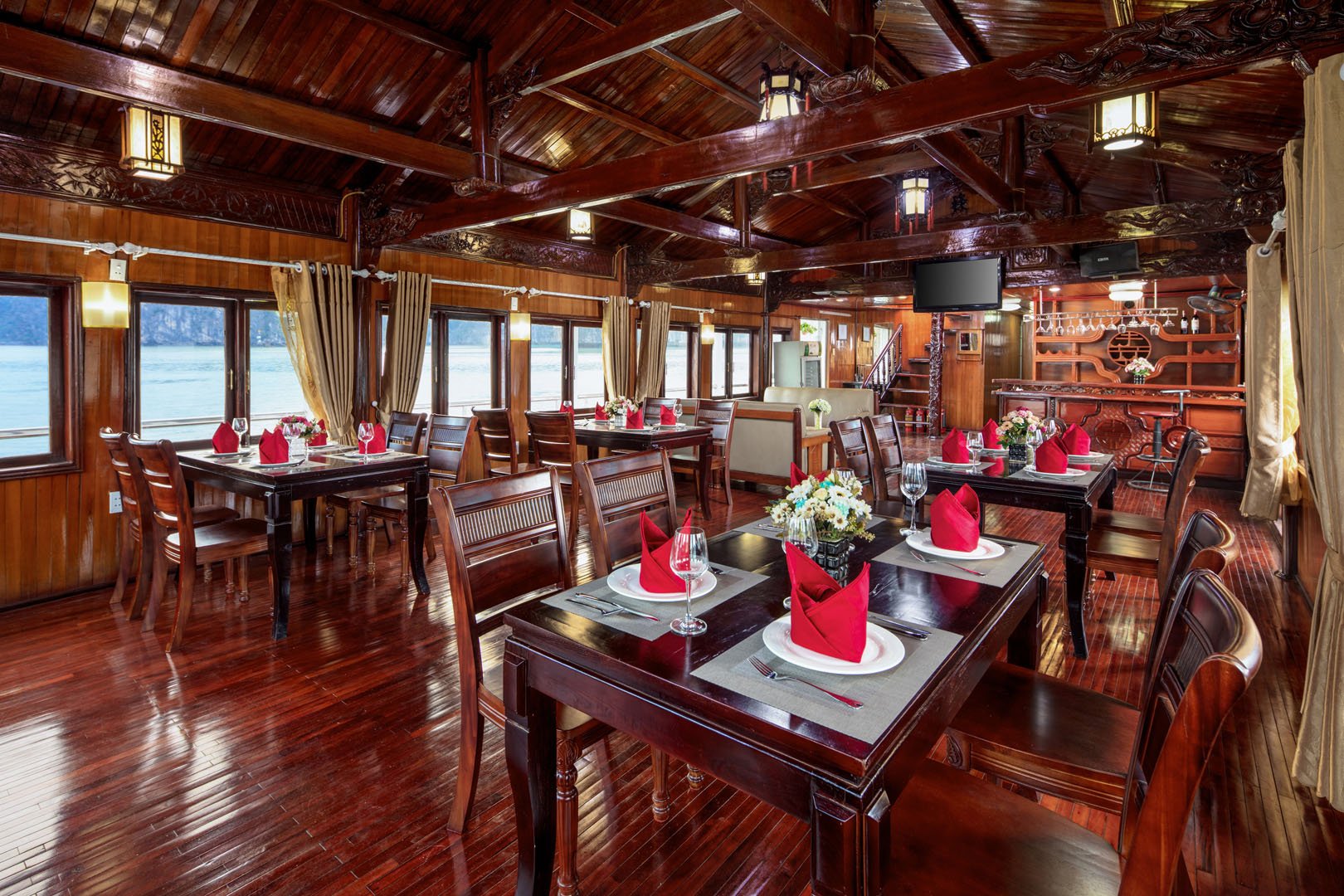 ———-
📲 𝐂𝐨𝐧𝐭𝐚𝐜𝐭 𝐮𝐬 𝐯𝐢𝐚 𝐖𝐡𝐚𝐭𝐬𝐀𝐩𝐩/𝐙𝐚𝐥𝐨/Kakaotalk (𝟐𝟒/𝟕): 𝐌r: Thomas – (+𝟖𝟒) 𝟗81886155
COZY VIETNAM TRAVEL COMPANY LIMITED
Add: No. 134 Hong Tien Street, Long Bien District, Ha Noi
Business license for International travel number: 01-1101/2018 TCDL-GPLHQT